2020 Library Refresh
WHAT IS HAPPENING?
The NCAR Library & Archives is excited to announce that the Mesa Lab Library is getting a refresh! The updated ML Library will include all the great resources you're used to, as well as a new look and expanded functional spaces. These improvements include:
Expanded collaborative meeting areas and individual study areas, including new tables, laptop bars, and booth-like seating.
An Archives Research Center. For the first time staff and external researchers will have space to comfortably browse or study the extensive collections of the NCAR Archives, request digital versions, make copies, and consult with the archivist on transferring material to the Archives.
An historical display about Walter Orr Roberts and I.M. Pei, as well as increased capacity for rotating exhibits of photographs and artifacts from NCAR|UCAR history to engage staff and public visitors.
More space. We have moved some lower-use materials into storage, and bookshelves were moved, shortened, or removed to make dynamic and open spaces available in the library. Materials now in storage are still available for check-out by request.
New carpet and paint.
Workspaces with personal charging stations.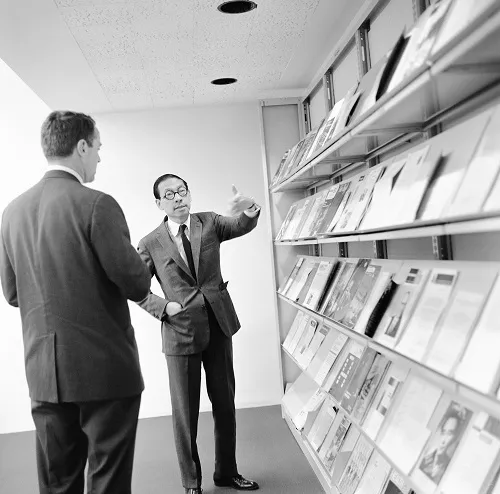 Why refresh the library?
In 2018 and 2019, we conducted an extensive information-gathering effort for our libraries on all campuses, through a survey, focus groups, and a formal UCAR-wide committee effort called the Library Environment Analysis and Redesign for NCAR (LEARN) Committee. We reviewed the feedback and determined how to make the most strategic investments, starting in the ML Library space. The ML Library remained largely unchanged since 1967, and it had the most immediate need for updating to a modern, user-friendly, and efficient space. At this time the Library facilities at Foothills and Center Green are not set for renovation.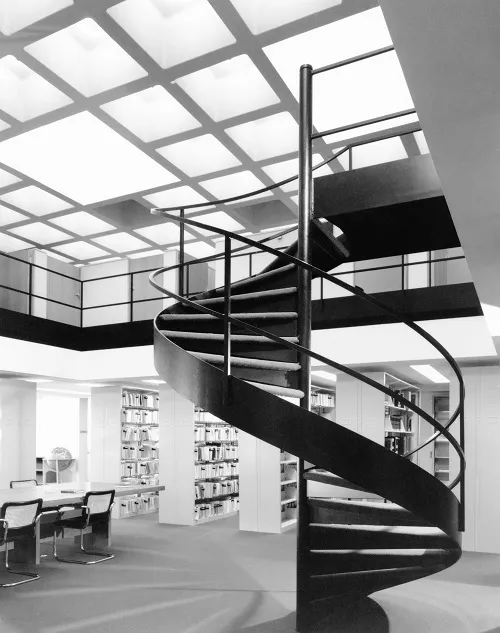 What will this do for people going forward?
We know that having access to current and historical scientific research is important to the scientific community at NCAR|UCAR, and we are extremely pleased to announce that these changes have resulted in a 0% loss of information. Everything you had access to before is still available.
In the reconfigured space, you will find places to collaborate, contemplate, and congregate. We are very enthused to create new spaces that will provide opportunities to expand and enhance scientific research, Earth system science community use and engagement, and enable efficient use and access to archival expertise.
Who does this serve?
Everyone! NCAR/UCAR/UCP staff, visitors, and researchers from all over the world. The NCAR Library at the Mesa Lab is open to the public and we are excited to share the space and scientific resources with everyone who comes to our facility.
Thank you!
Improving the ML Library was a collective effort. Many thanks to people within Maintenance, Logistics, Sustainability and Health, Environment & Safety Services for their hard work. This undertaking would also not have been possible without the support of the NCAR Directorate and UCAR FMS&S and UCAR Operations leadership.
Additional FAQs
How were decisions made?
The Library conducted surveys, focus groups, and worked with the Library Environment Analysis and Redesign for NCAR (LEARN) committee to determine patron preferences and interests. Additionally, Library staff visited libraries with a similar size and focus, such as the University of Denver's Anderson Academic Commons and NASA Goddard's Library, to study their design and scientific resources.
How was this funded?
These cosmetic changes do not count as a "renovation," which would require NSF approval and oversight. The new furniture, paint, and other additions were funded through the salary breakage that would have gone to pay the position of Library Director, which is currently unfilled. This unfilled position provides an opportunity to use these funds to support some library initiatives that have been on hold for some time.
What happened to materials that are no longer relevant?
Non-recyclable items had to be discarded, but Library staff made efforts to ensure that other libraries weren't interested in acquiring our deaccessioned materials. Additionally, FMS&S always makes sure to recycle materials whenever possible. As a reminder, everything that got recycled is still available in the Foothills Library, the Center Green Library, or is available online.