About NCAR Library
Welcome!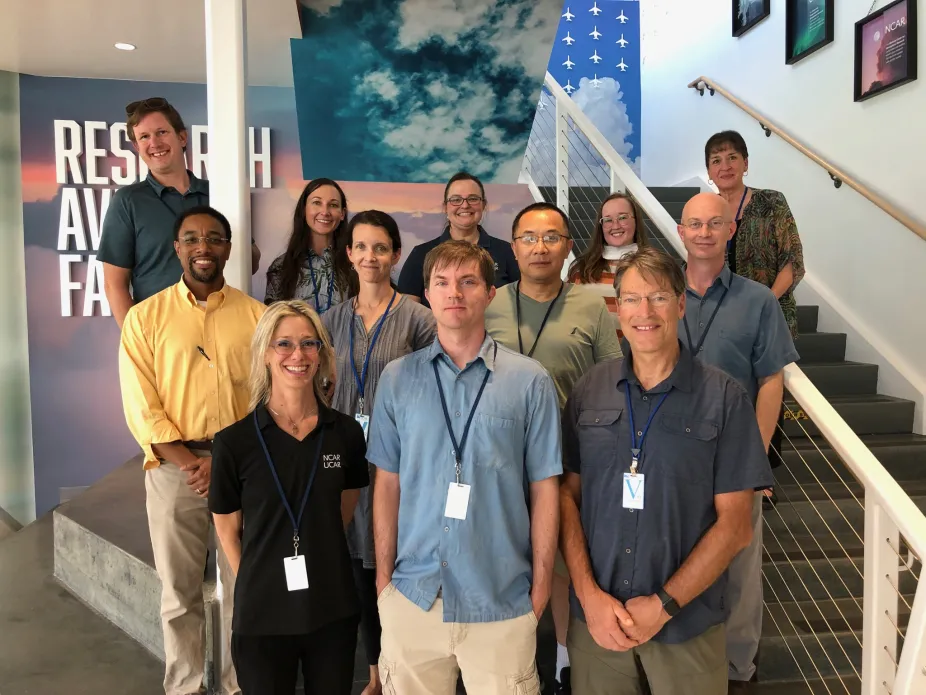 Welcome to the NCAR Library! We deliver expert information services in support of the advancement of Earth system science for the National Center for Atmospheric Research (NCAR), the University Corporation for Atmospheric Research (UCAR), and UCAR Community Programs (UCP). We have three library locations in Boulder, Colorado and offer welcoming spaces for both individual study and collaboration. Our dedicated and expert staff provide high-touch and customer-centered services, including reference and research support, data management planning, getting a DOI at NCAR, help with citation management, and bibliometrics/research analytics.
The Library features specialized collections of scholarly resources for researchers, engineers and administrators on topics related to atmospheric and solar science, computational models for weather and climate, technology development and beyond. Our highly specialized collection contains over 600,000 books and 78,000 journals, as well technical reports, conference proceedings, atlases, and weather data. The scope of the collection supports and reflects our organization's legacy of research and scientific collaboration in the Earth System Sciences, such as in the areas of climatology, meteorology, space weather, math, and physics. 
At the Library, we value an open exchange of data and scholarly information derived from our research. We encourage open science (open access publication, open data, open source software) and recognition for research outputs beyond peer-reviewed publications. OpenSky, UCAR's institutional repository, provides free and open access to many of the publications, scientific presentations, posters, and other research materials produced by our staff.
The NCAR Library also includes the NCAR Archives, which collects, preserves, and shares the history of NCAR and UCAR. The NCAR Archives is a rich resource for photos, videos, newsletters, reports, artifacts, and other materials that document the history of Earth system science. The NCAR Archives team provides consultations for staff interested in transferring records to the archives; assists with research, reference, and digitization requests; makes archival material discoverable; and prepares digital collections as well as in-person and online exhibits to feature archival materials.
 
NCAR Library
Using the NCAR Library
Special Services