NCAR Library Proxy Bookmarklet
Drag and drop the NCAR Library Proxy bookmarklet into your browser's bookmark bar.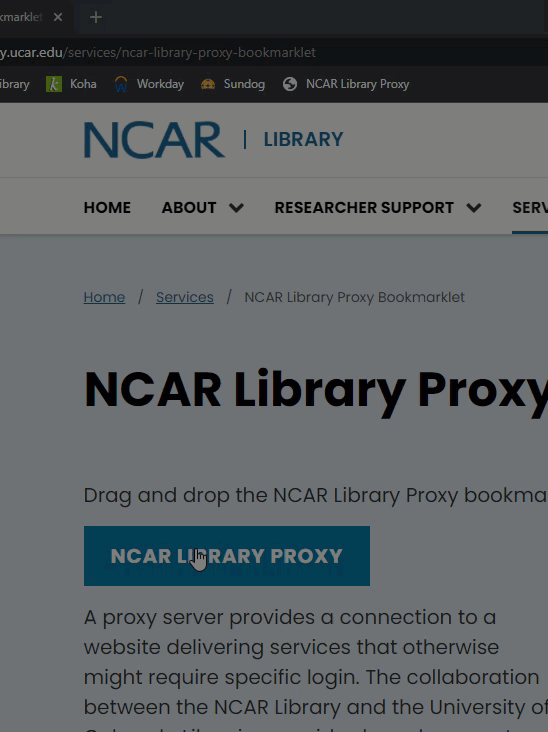 A proxy server provides a connection to a website delivering services that otherwise might require specific login. The collaboration between the NCAR Library and the University of Colorado Libraries provides broad access to additional journal articles and ebooks content via CU. The NCAR Library Proxy bookmarklet enables quick access without further authorization.
When viewing a website that needs to be be proxied, simply click the NCAR Library Proxy bookmarklet to send the resource through the proxy and access full-text.
Note, you will need to ensure that your browser's bookmark toolbar is showing prior to installing the bookmarklet. See the following links to learn how to enable your bookmark toolbar and install the bookmarklet.